Biography
Michael C. Hall (born February 1, 1971) is an American actor whose television roles include David Fisher on the HBO drama series Six Feet Under and Dexter Morgan on the Showtime series Dexter. In 2009, Hall won a Golden Globe award and a Screen Actors Guild Award for his role in Dexter.
Photo Gallery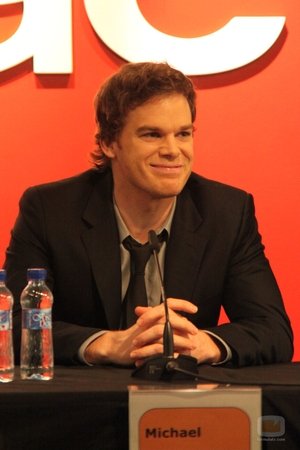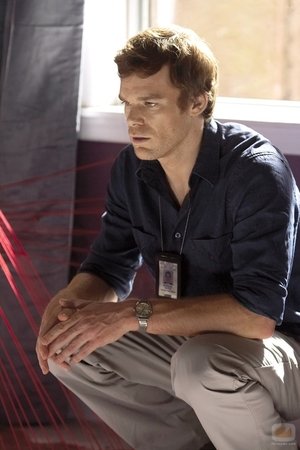 Filmography
Movie Name
Release Date

Michael Jennings is a genius who's hired – and paid handsomely – by high-tech firms to work on highly sensitive projects, after which his short-term memory is erased so he's incapable of breaching security. But at the end of a three-year job, he's told he isn't getting a paycheck and instead receives a mysterious envelope. In it are clues he must piece together to find out why he wasn't paid – and why he's now in hot water.

2003-12-25

A young Vermont widow is haunted by the memory of her dead husband, while trying to date again.

2004-09-13

Mind-control technology has taken society by a storm, a multiplayer on-line game called "Slayers" allows players to control human prisoners in mass-scale. Simon controls Kable, the online champion of the game. Kable's ultimate challenge becomes regaining his identity and independence by defeating the game's mastermind.

2009-09-04

35-year-old Morris Bliss (Michael C. Hall) is clamped in the jaws of New York City inertia: he wants to travel but has no money; he needs a job but has no prospects; he still shares an apartment with his widowed father; and the premature death of his mother has left him emotionally walled up. When he finds himself wrapped up in an awkward relationship with Stephanie (Brie Larson), the 18-year-old daughter of a former classmate, Morris quickly discovers his static life unraveling and opening up in ways that are long overdue.

2011-10-01

On the day of their Father's 70th birthday party, four siblings come to terms with the publication of a novel written by the youngest sibling, that exposes the family's most intimate secrets.

2011-03-25

A murder in 1944 draws together the great poets of the beat generation: Allen Ginsberg, Jack Kerouac and William Burroughs.

2013-10-16

How can a split-second decision change your life? While investigating noises in his house one balmy Texas night in 1989, Richard Dane puts a bullet in the brain of low-life burglar Freddy Russell. Although he's hailed as a small-town hero, Dane soon finds himself fearing for his family's safety when Freddy's ex-con father, Ben, rolls into town, hell-bent on revenge.

2014-05-23

The Freemasons claim to be a civic-minded fraternity bound together by harmless rituals, yet throughout their long history, they have been accused of plotting to take over the world, as well as being devil worshipers who stole King Solomon's treasure. This dramatic reenactment, interspersed with expert interviews, tells the Freemasons' central myth concerning Hiram Abiff, the mythical builder of Jerusalem's Temple of Solomon. Features historians Stephen Bullock Dan Burstein, Brent Morris Akram Elias, and author David Shugarts. But will a rational view reveal the Freemasons as an important and honorable thread in the fabric of America?

2007-04-24

The complete story of Lincoln's Gettysburg Address.

2015-12-31

Christine is an ambitious 29-year-old news reporter, in Sarasota, FL, circa 1974. Relentlessly motivated to succeed, she knows she has talent, but being a driven career woman in the 1970s comes with its own challenges, especially when competition for a promotion, unrequited love for a coworker and a tumultuous home life lead to a dissolution of self. With ratings in the cellar, the station manager issues a mandate to deliver juicier and more exploitative stories, a story firmly at odds with Christine's serious brand of issue-based journalism. To accomplish her goals, she must overcome her self-doubt and give the people what they want.

2016-10-14

In an alternate universe, very different versions of DC's Trinity fight against the government after they are framed for an embassy bombing.

2015-07-28

On a sweltering hot day, a very pregnant Maria, desperate for a cooling swim, encounters obstacles on her path to the river.

2013-04-05

The story of Mark Felt, who under the name "Deep Throat" helped journalists Bob Woodward and Carl Bernstein uncover the Watergate scandal in 1974.

2017-09-29

In 2010 James Franco optioned the rights to Stephen Elliott's memoir, The Adderall Diaries. In 2015 The Adderall Diaries starring James Franco and Ed Harris premiered at the TriBeca Film Festival. After Adderall is a surreal re-imagining about what happens when James Franco makes a movie about your life.

2016-07-30

In the last five years of his life, David Bowie ended nearly a decade of silence to engage in an extraordinary burst of activity, producing two groundbreaking albums and a musical. David Bowie: The Last Five Years explores this unexpected end to a remarkable career. Made with remarkable access, Francis Whately's documentary is a revelatory follow-up to his acclaimed 2013 documentary David Bowie: Five Years, which chronicled Bowie's golden '70s and early-'80s period.

2018-01-08

Star returns to her home dimension of Mewni where she discovers that magic is disappearing throughout the kingdom. Star must dig deep and challenge archnemesis Ludo in an effort to save her family and kingdom.

2017-07-15

Max and Annie's weekly game night gets kicked up a notch when Max's brother Brooks arranges a murder mystery party -- complete with fake thugs and federal agents. So when Brooks gets kidnapped, it's all supposed to be part of the game. As the competitors set out to solve the case, they start to learn that neither the game nor Brooks are what they seem to be. The friends soon find themselves in over their heads as each twist leads to another unexpected turn over the course of one chaotic night.

2018-02-23

In the aftermath of the 9/11 attacks, CIA agents begin using extreme interrogation tactics on those they think were behind it.